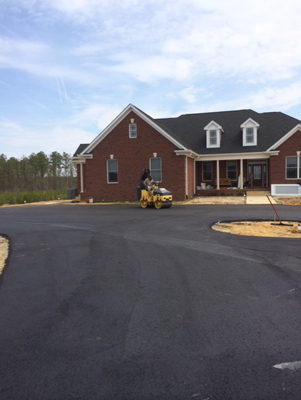 Potomac Paving was started by Al Worton Jr. in 1998.  I  started my business with the goal of providing people with a paving company that they can fully depend on.
My father and grandfather both were in the paving business dating back to 1951.  I grew up  learning from them and being on jobs ever since I can remember.
I never doubted that this was the business for me since I was a little kid.  The experience that I learned from them was priceless and to be able to incorporate that with modern trucks, new technology equipment , and a great crew gives us the ability to give you the job that you deserve.
Our goal is to work with you and provide you with the best options for your home or business.  We only use the best materials combined with proven installation methods to give you a finished job that we are proud of and that you will enjoy for its quality and durability long after installation.
We are not interested in just laying down asphalt for your job; we take pride in the work that we do.  We want you to recommend us to family and friends and to continue to use our services for years to come.
Your job is just as important to us as it is to you.  It is our reputation.  Home improvements are expensive and we believe that you are entitled to the same quality and care on a $500.00 job as you would be treated if you were spending $500,000.00 with us.
When quality , durability, pride,  and professionalism matters,  call us at Potomac Paving.
Thank You,   Al Worton Jr./ Owner