Welcome to Potomac Paving and Sealing!
---
Our expertise in the field of paving along with our understanding of local, city and state governmental building codes, make Potomac Paving and Sealing the right choice for your next paving project. Whether you are maintaining your existing pavement, upgrading or building new construction, call 540-295-0601 today to schedule a consultation. We look forward to hearing from you soon.
We are a full service paving and sealcoating company serving the entire VA , MD, and D.C., areas.
We have a fleet of modern trucks and the latest technology equipment to get the job done right and in a timely manner.
We have a skilled workforce to insure that only the best techniques and procedures are used to give you the job you require.
We are a family owned business that does all of our work in house.
Our Company Was Established In 1998
We Offer Free Estimates and Give A Full One Year Warranty onAll Work!
We Offer A Military Discount!
We Serve the Entire Virginia, Maryland, and D.C. Area!
We Accept Checks, Cash, Visa and Master Card!
MISSION STATEMENT
From estimating, scheduling, and installation, our goal is to work with you and to provide you with the best options for your home or business.
Potomac Paving offers quality at a fair price!
Residential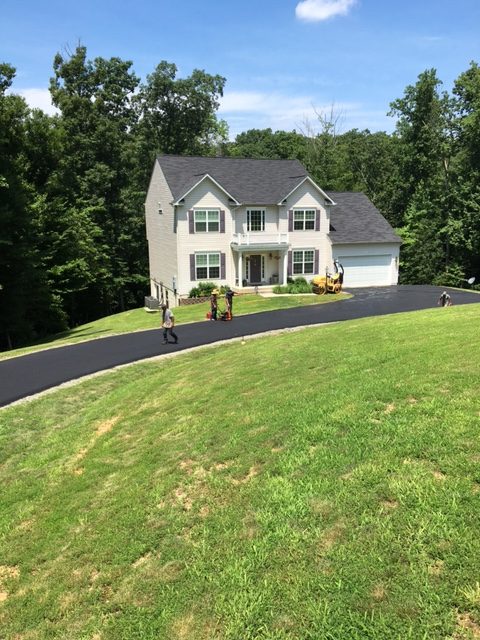 Commercial